NCL® Product Showcase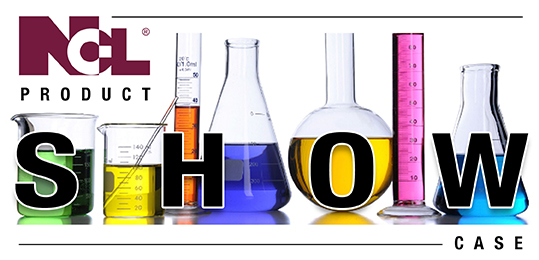 National Chemical Laboratories offers over 200 products in 20 product categories. Whether you need a single product solution, or a complete maintenance program, NCL has the selection to match your needs. NCL Product Showcase highlights our most popular, customer requested products, providing a short description, key features and benefits, and links to more details.


Ready-To-Use Spray Disinfectant Cleaner
An excellent hard surface cleaner / disinfectant that kills 99.9% of germs.
DEODORIZER ● VIRUCIDE ● TUBERCULOCIDAL
FUNGICIDAL ● MILDEWSTAT

Prominent Efficacy Claims:
TB ● MRSA ● HAV ● HBV ● HCV ● AIDS
H3N2 ● H1N1 ● SARS
Norovirus ● Poliovirus ● Canine Parvovirus

Features and Benefits:
One step bathroom disinfectant cleaner / Multiple activity reduces maintenance inventory costs
Effective against MRSA, CA-MRSA, HIV-1 (Aids virus), HBV (Hepatitis B), HCV (Hepatitis C) and Mycobacterium Tuberculosis (TB) / Reduces contamination risks
Non-acid / Will not harm personnel or ruin surfaces
Long lasting scent / Superior deodorization
Powerful disinfectant / Effective in presence of organic soil (5% blood serum)
A complete, powerful germ-killing machine in a convenient, ready-to-use form!
Avistat-D™ is a non-acid formulation that aggressively cleans hard surfaces with broad spectrum germ killing efficacy. Avistat-D™ is safe to use on any surface; easily wipes away to save labor. An exceptional "Floral Citrus" fragrance creates a clean, fragrant environment.
Use On:

• Floors
• Walls
• Metal surfaces
• Shower stalls
• Stainless Steel
• Glazed porcelain
• Glazed ceramic tile
• Bathtubs
• Plastic Surfaces
• Chrome
• Laminate surfaces
• Countertops