Portable Dilution System
Ready... Set... CLEAN!®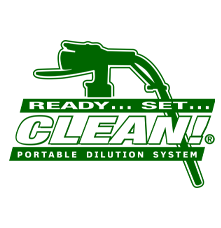 Unmatched Dilution Performance and Cost Control
Where you want... When you want it.
Cleaning performance, economy, versatility, portability, value. Ready...Set...CLEAN!® from NCL has it all!
We use super concentrate technologies along with proven Green Seal® Certified formulas to develop a dispensing program that delivers exceptional cleaning power where you want it, when you want it!
Ready...Set...CLEAN!® simplifies training of your housekeeping staff, and keeps you in compliance, especially important if pursuing green building initiatives such as LEED.
NCL knows what makes dispensing systems work, and we have put our 50+ years of expertise into this program to create the most simple, cost effective and performance driven dilution system in the industry.
Try Ready...Set...CLEAN!® from NCL, and see the difference our products can make at your facility.
READY… SET… CLEAN…! Product Usage options
Fill buckets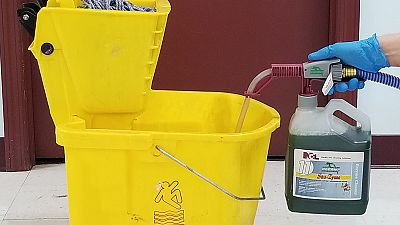 Fill automatic scrubbers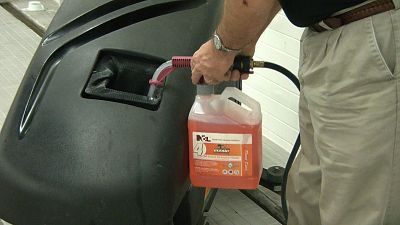 Fill spray bottles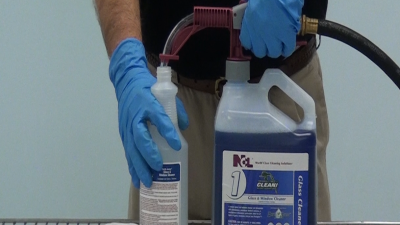 HOW DOES READY… SET… CLEAN! Work?
The Ready...SET...CLEAN!® Portable Dilution System from NCL provides simple, accurate dilution performance in an environmentally responsible program. Using super concentrated formulations (3-4 times higher than traditional strength products), Ready...SET...CLEAN!® Dispensing products deliver highly active in-use dilution cleaners that perform the toughest of tasks!
Gain exceptional control over your cleaning costs...while improving worker safety! The unique Ready...SET...CLEAN!® stem dilutes at a 2 gpm flow rate for filling either spray & wipe or mop & bucket applications from the same container with no chemical contact.
With 10 high performance products available, the Ready...SET...CLEAN!® Portable Dilution System is the most comprehensive chemical management system available today!
2 GPM flow rate is excellent for filling spray bottles, buckets, and automatic scrubbers.
Portable, versatile, economical.
Field-proven, true Super Concentrates for maximum cleaning performance
Ultimate cleaning efficiency at pre-set dilution ratios for total cost control
Bi-lingual concentrate and secondary labels, with icons for easy product identification
Environmentally Responsible formulas that contain no harsh solvents (such as Butyl Cellusolv) or phosphates and are completely biodegradable (noted products also carry Green Seal Certification)
---