Portable Dilution System
MAIN SQUEEZE™
MAIN SQUEEZE™ Video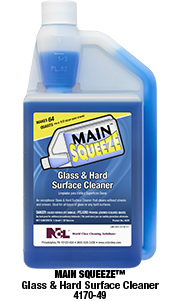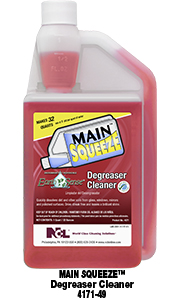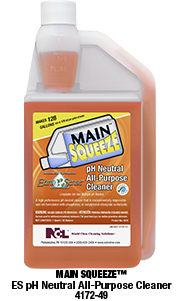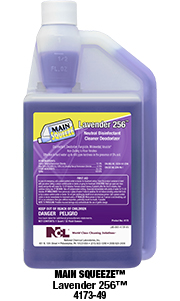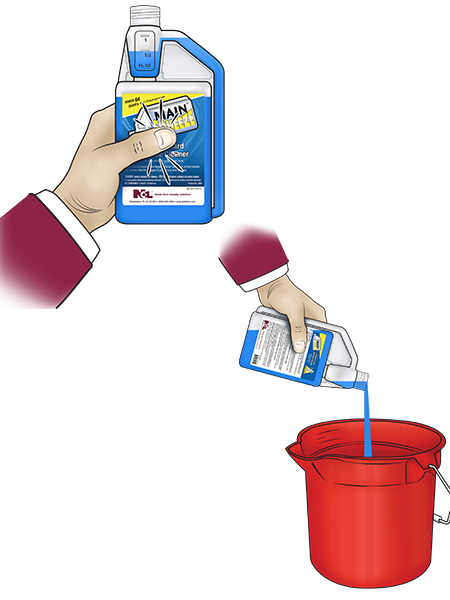 Squeeze more out of your Cleaning Dollars!
Easy to Measure-and-Pour Dispensing Bottles.
NCL is announcing the introduction of the MAIN SQUEEZE™ program of super concentrates. This unique system provides precise dilutions, right in the palm of your hand! The MAIN SQUEEZE™ container comes complete with its own built-in measuring spout. No added dispenser installation or maintenance costs, no plumbing restrictions to worry about. Just remove the cap, squeeze to fill the measuring chamber, and pour the concentrate into a spray bottle, bucket or auto-scrubber tank. The result...you will love the easy, waste-free, cost controlled savings!
Directions:
1. Loosen chamber cap and squeeze.
2. Remove cap and pour exact measure.
Try MAIN SQUEEZE™ from NCL, and see the difference our products can make at your facility.
MAIN SQUEEZE™ Glass & Hard Surface Cleaner (#4170-49)
MAIN SQUEEZE™ Earth Sense® Degreaser Cleaner* (#4171-49)
MAIN SQUEEZE™ Earth Sense® pH Neutral All-Purpose Cleaner* (#4172-49)
MAIN SQUEEZE™ Lavender 256™ Neutral Disinfectant Cleaner Deodorizer (#4173-49)
MAIN SQUEEZE™ Benefits
Cleaning performance, economy, versatility, portability, value. MAIN SQUEEZE™ from NCL has it all!
Super concentrate technologies along with proven formulas create a dispensing program that delivers exceptional cleaning power where you want it, when you want it!
Field-proven, true Super Concentrates for maximum cleaning performance
MAIN SQUEEZE™ simplifies training of your housekeeping staff, and keeps you in compliance.
Bi-lingual secondary labels are provided in every case.
Environmentally responsible formulas that contain no harsh solvents (such as Butyl Cellusolv) or phosphates and are completely biodegradable (noted products also carry Green Seal Certification)